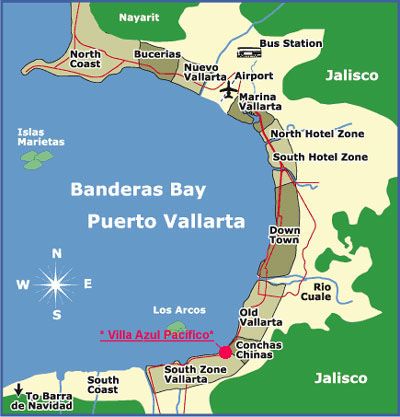 Our Puerto Vallarta Map of Gay PVR neighborhoods has everything you need to know about finding your way around gay Puerto Vallarta, the different neighborhoods and what is located inside each colonia. This complete gay guide has helpful information about finding your way about Puerto Vallarta by walking, driving a car, or taking a bus. Also find out what businesses are located in each zone.
Getting to Puerto Vallarta Map of Gay PVR Neighborhoods
First, you need to fly into Gustavo Díaz Ordaz International Airport "PVR." Once there uber or cab from the airport to the Zona Romantica. As of July 1, 2017, Uber is operational in Puerto Vallarta. There are also the official white airport taxis, but you will pay less if you cross the street (there is a pedestrian bridge which crosses over the highway from the airport) and take a yellow local taxi. There are usually no meters in Puerto Vallarta taxi cabs; rates are determined by zones. Budget daredevils or light baggage travelers can take local public buses from the airport to the gay zone which are quite fun and only cost around $1 USD. Before you take a taxi, always get the taxi number (generally printed on the exterior of the back seat doors) and the "sitio" number – contained within a circle on the driver's door. This will help you in the very rare chance that you encounter problems or leave something in the cab. This can be a lifesafer for lost items.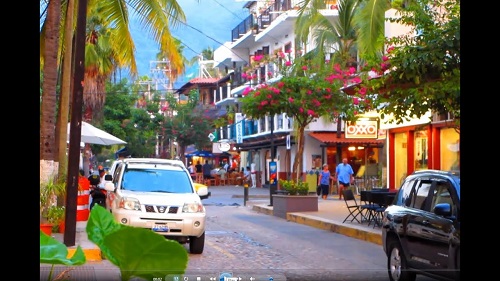 Neighborhood Colonia Zona Romantica The Gayborhood in Old Vallarta
In Puerto Vallarta, local neighborhoods are called colonias. The gay zone is located in the Zona Romantica or Old Town Vallarta colonia about a twenty five minute uber/taxi ride south of the airport. This zone begins at the bridge crossing the Rio Cuale River and ends basically at Mantamar. This is where you will find many of the gay businesses in Puerto Vallarta including
Almost all the gay bars
Los Muertos gay beach including Blue Chairs and Mantamar beach clubs
several gay owned clothing stores
Wonderful shopping
Many fabulous restaurants including gay owned restaurants and street taco stands. With the major exception of Starbucks, there are no major food or beverage chains in this zone.
The famous Puerto Vallarta Los Muertos Pier
Major gay events such as Puerto Vallarta Gay Pride block party, all the PV circuit parties (White Party, Beef Dip Bear and Leather, Jubileo, H20, Vallarta Heat take place at venues in this zone.
Other cultural events Southside Shuffle, Old Town Farmers Market
All the Puerto Vallarta theater shows and gay cabaret venues are located here.
lodging is a mix of residential condo buildings, gay and friendly hotels and bed and breakfasts, and luxury private homes and villas.
This is an older part of PV, hence its name Old Town. Streets are narrow as you get closer toward the beach, mostly cobblestone and parking is very limited. Once inside this colonia, everything is easily walkable and for the most part safe when walking day or night from the clubs. As always when walking at night, try to walk in the lighted areas and in groups if possible. Do not walk if you have too much to drink.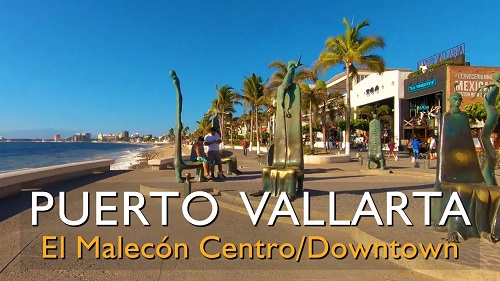 El Centro This is Puerto Vallarta's downtown colonia, located just north of the Zona Romantica. This zone runs north from the Rio Cuale River to the Puerto Vallarta Stadium. In this zone you will find:
The world famous Puerto Vallarta Malecon and all the Malecon sculptures
Our Lady of Guadalupe church
The Vallarta Centro Art Walk and many fabulous art galleries
Many gay friendly restaurants including larger American brands like Burger King, McDonalds, Subway etc
Many traditional shops
lodging is a mix of residential condo buildings, gay friendly hotels and bed and breakfasts, and luxury private homes and villas
No major gay bars or any clubs. Some bars could be gay friendly
The Hotel Zone This colonia runs north from the stadium to the Marina and is accessed by normal fare public bus transportation from 6am until 11pm. This colonia includes
Main Hotel Chains (Sheraton, Secrets Resorts, etc) and Condo Buildings
Many Restaurants including larger American brands Outback and Mexican brands
Shopping centers La Isla, Liverpool, Walmart
Fluvial Zone This is a new and upcoming residential and commercial development area accessed by normal fare public bus transportation from 6am until 11pm.This colonia includes
Many Shopping Centers including Costco, La Comer
Many restaurants Barrio Bistro
New residential homes and most recently new condo developments for those who want to escape the Romantic zone traffic, noise, and high rents.
The Marina is accessed by normal fare public bus transportation from 6am until 11pm. This zone includes
The Puerto Vallarta International Airport
the Marina and its own malecon
Commercial shops and restaurants (Sonora Prime Grill)
Hotel chains (Marriott, Westin) and other larger condo buildings
Many straight clubs and straight strip clubs
Marina Vallarta Golf Course
Going Further to the North Coast This area is also accessed by special gray ATM busses from 6am until 11pm with a slightly higher fare. You can get on these gray ATM busses starting at Coppel/HSBC bank Av. Francisco Medina Ascencio #1955 and anywhere along Francisco Medina. There is also a big stop for these busses at Walmart on Francisco Medina. The fare is slightly higher than the normal local busses as they run from Coppel all the way north to Sayulita. You can access far away areas including the huge mega resorts and luxury developments in Nuevo Vallarta, Bucerías, La Cruz, Punta Mita, Sayulita with these gray ATM vehicles. It makes popular day trips from Puerto Vallarta. Many people book these mega resorts thinking they are in Puerto Vallarta. You are 1 hour from the gay area. This area includes
Many High End Hotels and Mega Resorts Four Seasons Punta Mita, Iberostar Resorts
Many Restauarants
Shopping and Bars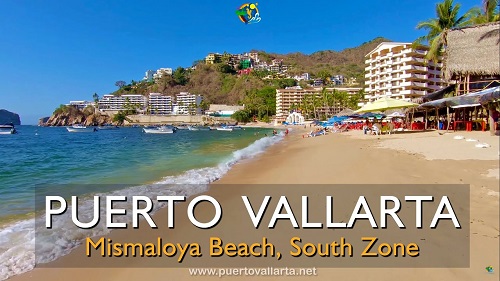 Going Further to the South Zone includes Conchas Chinas, Mismaloya and Boca De Tomatlan and is accessed by normal fare public bus transportation from 6am until 11pm. Access to this area is only by Federal Highway Carretera Road 200. The public bus system ends at Boca De Tomatlan as the road turns interior going to the South Coast areas of Mayto Beach, El Tuito and Tehuamixtle located in Cabo Corrientes. These interior locations make popular day trips from Puerto Vallarta. In this zone you will find
No shopping
A few restaurants Le Kliff, Ocean Grill
The zip lines and canopy tours
The Vallarta Zoo and Botanical Gardens
Mostly lodging and some larger hotels (Hyatt Ziva, Barcelo and condo buildings) The population is much less dense (concentrated mostly on the right side of Hwy 200 going along the Pacific Ocean) as the left side of Hwy 200 is mountainous and mostly jungle. In rainy season, June to October watch out for rock slides and closed roads due to heavy rain on Road 200.
No bars or clubs
these locations make popular day trips from Puerto Vallarta
Going even further to the south coast, there are very remote beaches only accessed by water transportation. These include playa Colomitos, Las Animas, Quimixto, Las Caletas, Majahuitas and Yelapa. These are small areas making great day trips. Some literally have nothing but sand and palm trees (Colomitos) to the larger of these Yelapa with a few restaurants, small hotels, one church, and some homes.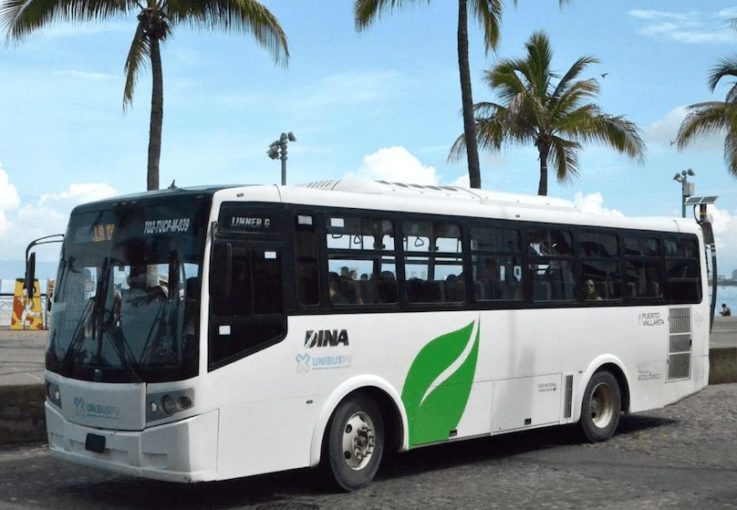 Getting Around Puerto Vallarta By Public Bus
Getting from Zona Romantica to El Centro and vice versa is walkable. Getting from other zona will require some mode of transportation. Puerto Vallarta is easily accessed by public transportation buses with fares around $1 usd. Taxis and Uber are plentiful and cheap and best to get the rate before you take the ride. Also note the taxi cab number and sitio (ask the driver) if possible in case of lost items. Pay the rate in Mexican pesos and the tip is optional. Some taxi driver are notorious for not having change so beware of them taking your big bills without being able to give you change. Public buses can also take you to further places south like the Vallarta Zoo, Botanical Gardens, Boca De Tomatlan. Special ATM grey public buses take you to Nuevo and even as far as Punta Mita and Sayulita for a few pesos more.
Renting a car is not really necessary unless you plan some major day trips like to El Tuito. If you do make sure you get full coverage in case of accidents. Of course all road signage is in Spanish. Two unique things to note for American drivers is some left turn lanes occur from the far right lane and when there is no stop sign (a frequent thing) the rule is one and one take turns who stops and who has the right of way.
Getting Around Mexico By Commerical Bus For Day Trips
One of the great things about Mexico is the ability to travel literally anywhere around the country in a commerical bus. Many nationals frequently use commercial bus lines like ETN, Primera Plus, and Vallarta Plus to travel to and from Puerto Vallarta. Many expat locals and residents also use them for day trips to Guadalajara, Leon, Morelia, even Mexico City is possible. They are for the most part comfortable, air-conditioned, furnished with internet, a charging station and provide limited food. Best is to pack your own if you are taking a longer trip.