---
Alvaro Ros Tor Tantric Masseuse was born in Mexico City and has more than 10 years of experience giving tantric massages and its variants. Besides being a psychologist, sexual coach and teacher and trainer of Tantra. Now he offers his services in Puerto Vallarta, transmitting and making the energy of the traditional Hindu Tantra felt, as it is assimilated in Europe.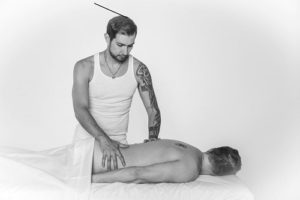 Tantra is known as the art of a thousand orgasms, but it is not only a sexual discipline, it is a way of life that considers sexual energy fundamental. The purpose of Tantra is to expand consciousness to integrate all your senses and thus fully enjoy the present moment.
His Massage services:
Tantric massage: 80-minute massage where the body will relax and then sensitize it, awakening all the nervous endings of the body and involve them in Tantra energy (of pleasure, fullness and sexuality). It also has the lingam, sensitive and sensual variants.
Deep tissue massage, which is a relaxing and decontracting massage at the muscular level, perfect to eliminate any muscle ailment. And the holistic massage variant (relaxing and de-stressing).
Courses and workshops:
Where he teaches theoretical and practical aspects of Tantra, in addition to specific meditations and asanas of Tantra. In order to achieve multiple orgasms and a greater awareness of sexual pleasure and satisfaction.
Training:
Practice of different dynamics, from breathing, to postures and manipulations of Tantra, to live in that discipline in the day by day, and obtain all its benefits, such as staying young, enhancing sexuality and helping the homeostasis of the body and being in balance.
He also gives psychological therapy and sexual coaching.