Attending an LGBTQ festival or event is a great way to celebrate as a community even outside of pride season.
Whether it's music, art, food, sports or dance as the theme, our voice and presence as an LGBTQ community is stronger when we come together.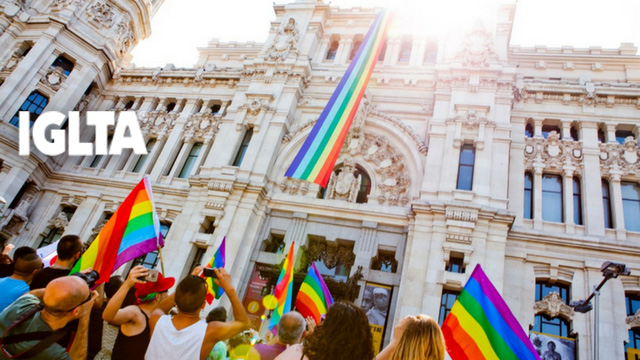 What Kind of LGBTQ Events Will You Find There?
IGLTA compiled a global calendar of festivals and events around the world that have an LGBTQ theme but are not specifically pride events. Since pride events are so common and numerous, we've created a completely separate calendar including hundreds of events around the world—click here to view the IGLTA Gay Pride Calendar.  The events on the new list include a variety of festivals, gatherings or events with different themes ranging from music, art, food, sports, dance, advocacy, comedy and more. While each event may be different, the common thread that binds all these together events is the celebration within the LGBTQ community.
Why Visit a Destination During a Local Festival or Event?
Visiting a destination during an LGBTQ festival or event is a great way to not only see the city, its landmarks and learn its history, but also to immerse yourself in the local LGBTQ community.  Whether you are traveling alone, with friends or family, visiting during a festival or event can be a fun way to experience a new destination and IGLTA can help you find LGBTQ-friendly business in almost any location to help make you trip memorable, safe and exciting.
The International Gay & Lesbian Travel Association is the world's leading network of LGBTQ-welcoming tourism businesses. They provide free resources and information for LGBTQ travelers including this list of global LGBTQ events. IGLTA's members include LGBTQ and LGBTQ-friendly accommodations, destinations, service providers, Travel Advisors, tour operators, events and travel media in more than 80 countries.
Click here to see the upcoming LGBT gay events in Puerto Vallarta Mexico.