Vidal Meza, CMO of Almar Group, has announced that Gay Hotel Almar Resort Puerto Vallarta, Mantamar and The Top Sky Bar are Reopening June 1 2020 with a very strict hygiene and sanitary protocol program in place called Safe and Clean. Mr Meza says "We have been working very hard at all our locations to be ready to welcome you with open arms."

At Almar Resort changes for the common area will include a maximum of 4 people per elevator, elevators cleaned every hour, all staff will be wearing masks at all times, and masks (provided by the hotel) will be required by guests in some common areas. At check in your luggage will be disinfected upon arrival. For rooms, extra protocols include the mini bars will be stocked only on demand not pre-stocked prior to arrival, bedsheets and towels will be removed every day, all room surfaces will be cleaned and disinfected every day, and additional room visitors will need to register, have their temperature taken, and go through the disinfection process before entry.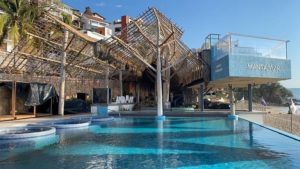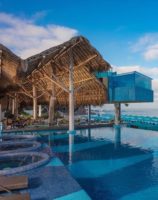 At Mantamar Beach Club and Sushi they have installed a new palapa roof. Almar Group is following all guidelines regarding the pool, beach, social distancing, and occupancy requirements. Of course the beach of closed until further official announcements and you will need to order food to use Mantamar. Once allowed to open, all Beach chairs, cabanas and menus will be disinfected before every use. They will also take your temperature upon your arrival to the beach club.
The Top Sky Bar will also reopen June 1st and will require the purchase of food to consume alcohol. The restaurant-bar will operate at 50% capacity, for now they will not use table cloths and napkins, and no food or beverage service at the bar until further notice.
See the complete list of sanitary protocols from the Almar Resort. Mantamar Beach Club and Sushi, and The Top Sky Bar check here MEDIDAS DE SEGURIDAD E HIGIENE 2020.