A Visitor's Guide For A Gay Strip Club Puerto Vallarta. Puerto Vallarta has become one of the world's most recognized gay travel destinations. Gay PV has the pleasure of seeing the Puerto Vallarta gay scene grow to become one of world's most famous gay travel hotspots in the world. What has made the gay life of Puerto Vallarta, Mexico so popular many international gay travelers who visit for the first time, repeat and then even live here?  Much can be said about the incredible, endless gay nightlife scene in Puerto Vallarta. Puerto Vallarta has the most well developed gay nightlife and some of Mexico's most popular gay strip clubs! The first gay entertainment club Antropology opened more than 20 years ago in 2000. Today there are currently 3 clubs in Puerto Vallarta. Remember in Puerto Vallarta open around 9 pm and close around 2 am each unique and all are located in the gayborhood! Here is the GAYPV Gay Guide to Puerto Vallarta strip clubs.
Antropology Strip Club Morelos #101 Antropology Strip club first opened in Puerto Vallarta, Mexico in 2000.  Hence is one of Puerto Vallarta's oldest clubs still in operation.  After is recent remodel in 2020, Antropology now has 2 go go showers, a large new VIP area, and a large go go dance area (pictured above). Antropology is the larger of the Puerto Vallara strip clubs, where you will find around 20 strippers nightly. Antropology does the America style strip shows where individual strippers perform in costume and strip down to nude or almost nude then walk around to collect tips. Features this club is darker with more private spaces, American style go go costume shows.
Wet Dreams PV Lazaro Cardenas #312 Wet Dreams PV was the first strip club in Puerto Vallarta to introduce the sexy go go shower show. Wet Dreams is a very popular strip club located on the gay club street. The busiest hours are 9 pm until about 12 midnight, but you can still see hot hands on action until 2 or sometimes 3 am on weekends. The style of Wet Dreams is less formal than the other gay strip clubs. Meaning that there is usually no formal show whereby each stripper comes out and performs in costume and strips down. The style here is more like a free for all extravaganza where 20 sexy strippers are all walking around taking turns in the shower and on the pole area. Wet dreams definately has some of the hottest eye candy of all the strip clubs so if pretty boys is your thing, get in to check it out. The owner of Wet Dreams owns other bars so you will see the hot strippers in circuit parties in Mantamar and in Industry Night Club.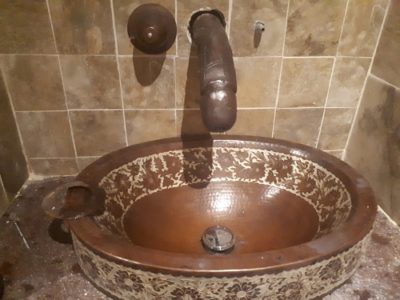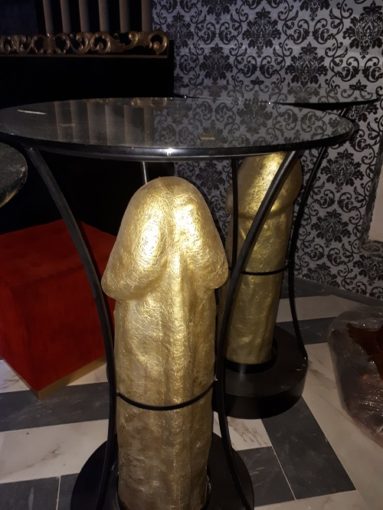 69 Strip Club  Lazaro cardenas #316 69 Strip Club opened in 2018 with unique decor catching everyone's attention. This gay strip club sports the tradional American style strip down shows with 2 levels for the strippers to perform. One is center stage and one directly above the bar higher up…with the private rooms downstairs below the bar. This strip bar also has a 2nd level seating area letting you look down on the strippers from above.  Features traditional costumed stripper shows unique strip club decor
Here is the Strip Club Etiquette in Puerto Vallarta gay strip clubs. It is important to know that most strippers are working for tips only. There is normally no salary for the stripper. If a stripper does get a salary per day, it is nominal and not worth consideration. Therefore, he is relying on tips from customers. That makes many strippers agressive in asking for tips. Secondly, strippers normally make commission on drink sales when they work. This is why many ask you to buy them a drink. They drink prices are usually posted but expect stripper drinks to be more expensive than usual drinks. Third, strippers make commission on private dances. Private dances normally run 10 minutes, more or less. Please negotiate up front what you are looking for and an exact price for that. A normal private dance with a stripper in the private room is touching, feeling, and a sexy tease dance. Anything beyond that should be negotiated up front. That price would normally be paid directly to the stripper at the time performed. If there is no extra services performed, a tip is appreciated. So please expect to tip in a strip club in Puerto Vallarta, even if you are just watching a show. Again, the strippers are not making a salary, so please do not be offended if you feel pressure to tip in the strip clubs in Puerto Vallarta.