Superstar DJ Aron Exclusive interview for GayPV by Hector Quintero from Jubileo
Aron & Beth Sacks, the most powerful electronic music couple, return to Mexico.
In the middle of a successful world tour, DJ ARON, producer, international artist and one of the most important dj's of the circuit scene in the world, and acclaimed for hits like 'Voulez Vous', 'Imagine', 'What's Up', returns to Mexico with Beth Sacks from the hand of JUBILEO on Saturday, June 23rd in Latin American Pride in Mexico City.
From NYC for GayPV, we have and exclusive interview with DJ Aron.
GayPV: How was your experience in Mexico with Jubilee Luxxxury Edition?
Aron: The experience was incredible. I loved being able to return to Mexico City and work with a great and professional team. The energy of the audience was great, I'm happy, I loved every second of it.
G: Why did you decide to come to the Latin American Pride?
A: I decided to be in Latin America this year to celebrate the Pride because I have a great fan base in Latin America and knowing this, I wanted to join and be with my fans in this great celebration.
G: Your name has become synonymous with success in the world. How do you describe your success?
A: I owe it to hard work and the achievement of my goals.
G: You are in a very good moment of your career. Was it difficult to get to conquer the difficult public?
A: It has been a process of years, working in the eyes of the public. For me is always important to remember my vision for my career, always keeping my followers in mind.
G: What do you like about Mexico?
A: I like the incredible energy they have and the great atmosphere at the party… Mexicans really know how to have fun at a party :)
G: You are so handsome! What do you want to project with your image?
A: I greatly appreciate the compliments, what I want to project with my image is strength, power and ambition.
G: The electronic scene changes constantly, what do you do to maintain fresh?
A: I concentrate on what makes my music unique and continue to exceed the limits of my talent.
G: The connection with your audience is very strong, you make them feel the party to the fullest. How do you achieve it?
A: I adapt myself to each place where I play, to make each experience unique and personal.
G: Which super stars would you like to work with?
A: Rihanna, Adele and Beyoncé.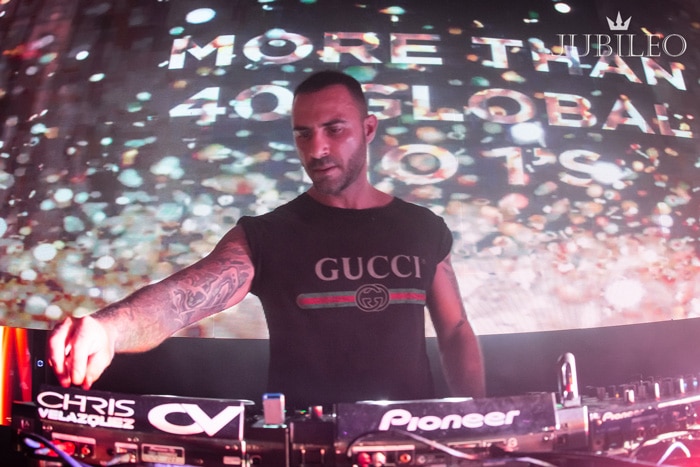 G: What the audience can expect to come from your presentation with Beth?
A: We'll have an explosion of music, a spectacular vocal show of Beth singing all of our songs and especially a time of entertainment. I'll wait to everyone at Latin American Pride.
G: When will you come to Puerto Vallarta?
A: I really want to go, I hope to be able to take my music soon to Puerto Vallarta!
Cover image courtesy of Mark Daniel Bagang Photography.