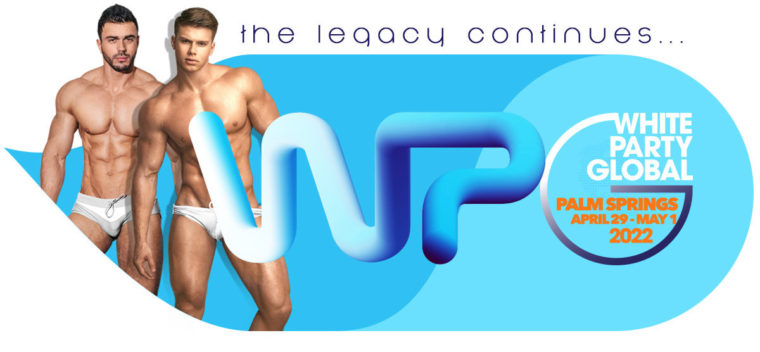 Exclusive interview by GayPV. Photographies: Chris Diamond (Phil Lobel). White Party PS (Iggy Lopez). White Party PV (GayPV)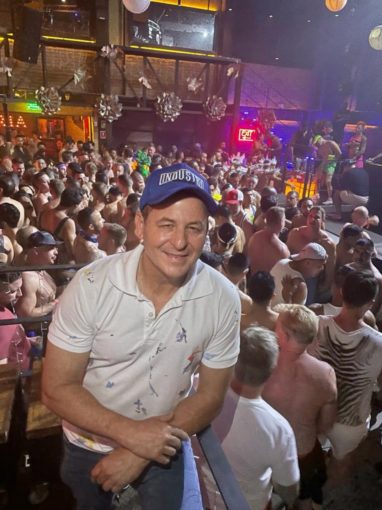 GAYPV is happy to speak with Chris Diamond, Executive Producer of the new White Party Global. Following the massive success of White Party Palm Springs (WPPS), White Party Puerto Vallarta (WPPV) was born. PV was also the 2nd home of legendary promoter and White Party Creator, Jeffrey Sanker. Much like Jeffery, Chris has also made PV his second home and we were able to catch up with him to see how Chris is going to continue this legacy of White Party in Puerto Vallarta.
GayPV: Chris, thank you for speaking with GAYPV. You are now the Executive Producer of the White Party Global brand. What was your prior involvement and what expertise are you bringing to the brand?
Chris Diamond: I have attended about 25 of the 32 years of White parties, if not more. For the last 10 years I worked closely with Jeffrey – I ran all the bars, worked on all the permitting, went with him to all the city meetings and presented our plans with various city committees.
I was a very close friend of his for the last several years. I learned and watched as he created the festivals. I was with him in many of the production meetings and worked with almost everyone on his team. Because I took part in so many experiences for WP, it is very natural to continue it.
I think I bring with me a very strong work ethic. I have great determination and a lot of experience with events and entertaining people. I will constantly strive to bring the best event possible for everyone to enjoy.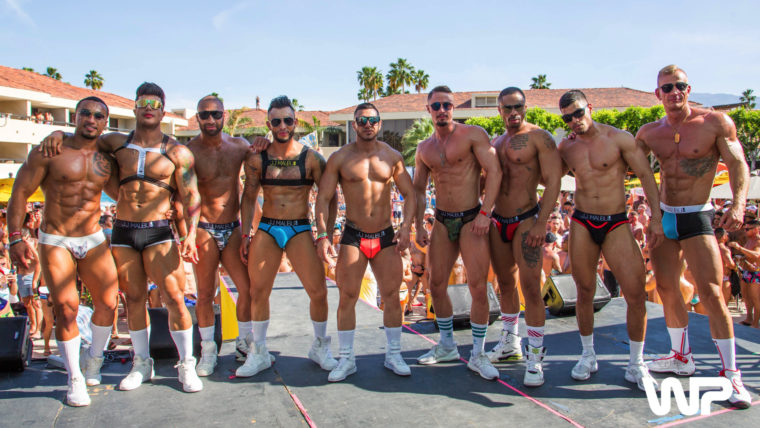 GPV: Have you added any new talent added to the US company?
CD: Since this year will be a tribute to Jeffery, we are working with many of the people we like to call "family." Most of the people have worked with and know the things Jeffrey liked and loved. It will be an Epic Party.
GPV: White Party Global continues the legacy started by Jeffrey Sanker, what are the most important ways you plan to accomplish that?
CD: Being the new Executive Producer of White Party is a huge honor. My main goal is to continue the legacy of Jeffrey Sanker, to make WPPS and WPPV even bigger and to be a platform for showcasing new talent, DJs, and dancers.
Jeffrey told me, before he passed, that he hoped I could continue to keep White Party going and grow it as he did from the beginning. I plan on achieving this by never-ending hard work and dedication to the brand.
GPV: What criteria will you be using to choose the entertainment and DJ's in the new brand?
CD: The way to choose is to go out to many events to meet and talk with DJs, new and old. As in any field, surrounding yourself with great people in the same circuit scene, will lead to current, fresh ideas and help you choose the best ways of having the best party.
GPV: Can you tell us who will be headlining the 2022 Palm Springs event? Are there any new events or information about the upcoming Palm Springs event?
CD: We are still finalizing all the details. The best way to stay up to date on all White Party news is to go to www.Whitepartyglobal.com New information about the amazing weekend is updated weekly.
Also you can email [email protected] and have us add you to our mailing list.
GPV: White Party Puerto Vallarta has grown exponentially. How many White Party events are planned for Puerto Vallarta in 2022 and where are the venues?
​​CD: We usually do 5 events throughout the year in Puerto Vallarta. Presidents Day Weekend (US Holiday), Gay Pride, Halloween, Thanksgiving and New Years. All events take place at Javier Jimenez and Jeffery Sanker's Industry Night Club.
GPV: Tell us about the relationship with White Party Global and local Puerto Vallarta business owner, and promoter, Javier Jimenez?
CD: Javier will be coming to Palm Springs for the White Party. Javier has great creativity and always shares his ideas with me. He travels and gets a taste of parties all over the world
GPV: Would you talk to us about how Puerto Vallarta has become one of the top circuit party destinations in the world?
CD: Approximately 7 years ago I had a conversation with my best friend in Mexico, Javier Jimenez. I told him about my friend Jeffrey and that he was the founder of White Party Palm Springs and about how I think Puerto Vallarta would be a great place to have a White Party. I quickly invited Jeff down to PV and introduced him to Javier.
Jeffrey fell in love with the city.
Since the first beach party of 500 people, it has now become a place where 1000's of LGBTQ people from around the world love to come. It's safe and friendly and has a beautiful culture that welcomes our community.
GPV: What does PV offer for circuit party promoters and attendees?
CD: PV offers a unique culture for party goers. It has almost every kind bar you can ever want, great drag shows, gay friendly restaurants and many different outdoor activities. You will see people from all over the world. I have friends that call it, "Gay Disneyland." What a great city!
GPV: How was the New Year's PV event?
CD: ​​This year's New Year's Eve event was a tremendous success. It's the first time I can remember PV being so busy during New Year's. The event was packed, and I think we created some very memorable moments for our attendees that will stay with them for a long time.
GPV: What is White Party planning for Vallarta Pride 2022?
CD: This weekend will be filled with fun events and new DJs to celebrate Gay Pride!!!
GPV: You are also involved in the new Daiquiri Dick's On The Beach in Puerto Vallarta. What are the new changes there and what can we expect for 2022?
CD: I am super excited. When I was 19, Daiquiri Dick's On The Beach was the first restaurant I ate at in Puerto Vallarta. At that time the condo building was not there and it was a freestanding restaurant.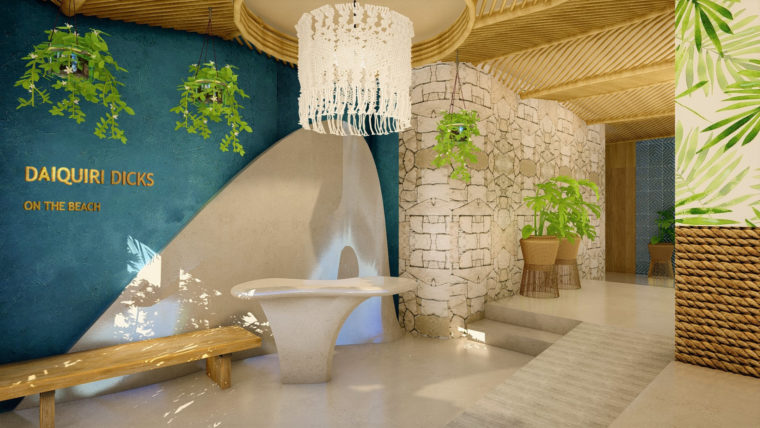 We are completely refurbishing and remodeling the restaurant. We plan to keep the tradition going and are bringing over 35 years of experience in restaurants and outside catering to Vallarta. We are planning to open in mid-April and continue the Daiquiri Dick's tradition of being one of the most beloved restaurants of Puerto Vallarta.
GPV: What synergies, if any, from White Party Global will we see at Daiquiri Dick's?
CD: The plan is to make Daiquiri Dicks the number one restaurant on the beach in Puerto Vallarta. White Party Global is a separate entity and at the present time has no plans to do any parties at that location. It will be a full-scale restaurant where you can relax and have a delicious beverage, small bite or a full meal. But clearly it affords us great cross promotional opportunities with ALL our events! And, as a PV homeowner, a "Permanente Residente" of Mexico and now a business owner, I'm excited to expand my role in all local community activities.
GPV: What would you say to someone who has never been to a White Party?
CD: If you haven't been to White Party Palm Springs, you are missing out on a huge piece of LGBTQ+ culture and history. It is one of the most thrilling LGBTQ+ music festivals in the world, where men of all ages and backgrounds descend upon the desert for a weekend of nonstop dancing and friendship building.