Exclusive interview with Javier Jiménez for GayPV.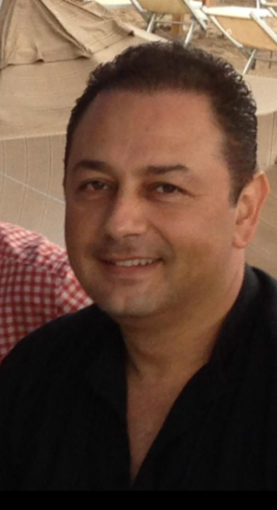 We are speaking with Javier Jimenez, Puerto Vallarta native and head of Grupo Garbo, which brings these businesses to Puerto Vallarta: Garbo Bar, Wet, La Margarita, Mr. Flamingo, Industry Nightclub and Brewing Bar, Nomada Construction, Korpo Spa, and Daiquiri Dick's on the Beach. Javier has played a huge role in PV becoming a major gay destination so we are honored to have him for this exclusive interview for GayPV Magazine.
Javier, thank you for speaking to GAYPV Magazine. Tell us about Grupo Garbo and how things were in the beginning in PV?
Grupo Garbo began with our first business, Garbo Piano Bar, a little more than 20 years ago. In the beginning, things were very difficult. The business was very seasonal. The busy season was only from Nov to April with slow weeks even during this period. It was more difficult to open a gay business in early years. However, Puerto Vallarta was discovered by the gay community and grew into a gay destination because it was very gay friendly. The locals welcomed the gay visitors and many started coming several times a year.
The weather was warm and sunny almost all year and everyone congregated in front of the Blue Chairs Hotel. The cost of living was affordable and easy to get to from the US. Real estate prices, construction, and tourism were much lower than they are today.
As the tourists came more frequently some stayed longer and eventually started a business. Eventually, gay hotels and bed and breakfasts, gay beach clubs, restaurants, tour operators, cabaret owners, arts and culture providers and more arrived.
Grupo Garbo also grew adding some of the most popular gay businesses in town. After Garbo came Wet, La Margarita and Mr. Flamingo. Our latest addition is Daiquiri Dick's On The Beach where I am happy to announce to GAYPV that the grand opening will be soon this year.

How will Grupo Garbo be participating in Vallarta Pride 2022?

Grupo Garbo wants all the businesses to work together and to create an international Festival during Pride 2022. We will be partnering with other local businesses to organize the block party during Vallarta Pride 2022 on Lazaro Cardenas. This event would be open to all gay and gay-friendly businesses even those not physically on Lazaro Cardenas. We want to use local talent, DJ's and dancers more than in the past. We have a Facebook page for this and request anyone interested in being involved please contact us about Pride 2022 via our

Facebook page.



What is Grupo Garbo's vision outside of Pride?
We want to continue making Puerto Vallarta a welcoming destination to the LGBTQ community. Grupo Garbo will soon be adding Daiquiri Dick's on the Beach, a modern beach club offering great food, drinks, and music, we are forming a new partnership with Nomada, a sustainable design, and development corporation.
These are exciting times as Puerto Vallarta continues to grow and we appreciate all the support from the community and its amazing visitors.












Tell us how you brought White Party to Puerto Vallarta?

Jeffrey Sanker from White Party Palm Springs had been visiting Puerto Vallarta anonymously for several years. Initially, he did not want to organize any event here. PV was his vacation home away from home. However, when Club Mañana closed PV lost the Will Gorges Latin Fever event, the first international circuit party in Puerto Vallarta.
I felt we needed to attract a new gay demographic to PV. I am a native of Puerto Vallarta and love this city. All the major elements of a gay destination are here. So I met Jeffrey on one of his trips and introduced the idea of bringing the White Party to PV. He invited me to the Palm Springs events to see how things were done. Hence, the first White Party Puerto Vallarta was in November 2015.
Puerto Vallarta is now one of the top gay destinations worldwide. What has led to this?
Much of the credit for this goes to Jeffrey Sanker. As I noted earlier, the increase in the number and quality of gay businesses and service providers have been important as well. Thanks to this growth we don't have a low season as we used to. Every business has benefitted from the parties. Hotels have higher occupancy and charge more, condo rentals are full more during the entire year and the real estate values of property in the romantic zone have increased.
There is some progress in the local politics of the government. Puerto Vallarta not only has the best gay nightlife and day play in Mexico, but we also have gay weddings, arts, culture, restaurants, clothing stores, and even some gay sporting events.
The increased growth caused a need for more workers to increase employment while generating more tax revenue for the city. Every business suffered greatly during the pandemic Grupo Garbo supported its employees and the community during the pandemic. March 2021 give-away right in PV's gayborhood. Once authorities allowed us to open we did so.
We followed and continue to follow all state laws and guidelines regarding COVID-19 during the pandemic.

What are the major issues Puerto Vallarta faces?
Certainly, there are issues that we must face. The most recent is the increased reports of crime against tourists. I was at the security meeting in January where we brought our concerns directly to the municipal authorities and police. There is also the garbage issue as well as light and water issues due to the recent growth.
There is also a public transportation issue that needs to be addressed. Finally, I hope the gay community begins the use our public spaces again, like Lazaro Cardenas park and the street for block parties and events. I believe the new administration that just started will work to address each of these issues.