Here is the latest Puerto Vallarta News and travel updates and Covid 19 information for August 2020.
Beginning Aug. 7 2020, Alaska Airlines will require all passengers over the age 2 to wear a facial covering in the airport and on planes. JetBlue will make the same requirement effective Aug. 10,2020. Alaska will block its middle seats through Oct. 31, while JetBlue will offer the same physical distancing guarantee through Oct. 15, 2020. Both carriers still allow for use of middle seats for larger parties that choose to sit together.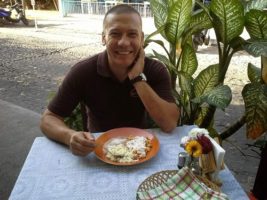 El Mole De Jovita. We are saddened by the death of the owner of El Mole De Jovita August 2020. However, Gary Beck of Beck's Best Restaurant Guide reports the restaurant will remain open, with limited hours for now and wanted everyone to know they are following strict safety precautions. Roberto, Sergio's partner will continue to offer their famous dishes and has ideas for new directions for El Mole De Jovita. Great news and stay tuned for more information about El Mole De Jovita.
Two Mexican airlines, Interjet and Aeromar, have launched a new codeshare agreement that will allow them to commercialize routes together. This is the first codeshare agreement between domestic airlines in Mexico. Both airlines target different markets in the national travel industry. Interjet is a low-cost carrier and Aeromar is more a business and leisure airline. Interjet partners with seven Aeromar routes coming out of Mexico City:Acapulco, Oaxaca, Puerto Escondido, San Luis Potosí, Veracruz, Zihuatanejo and Guadalajara-Puerto Vallarta. Aeromar will sell seven Interjet routes from Mexico City: Chetumal, Guadalajara, Mérida, Monterrey, Puerto Vallarta, Tijuana, and Villahermosa.
Road Reconstruction in the west-north-south section, from the intersection with Avenida Fluvial al Libramiento.
August 25,2020 begins the rehabilitation works of the side lanes of the main avenue Francisco Medina Ascencio, in the west-north-south section that includes from the junction with the Fluvial Vallarta avenue, until its junction with the Luis Donaldo Colosio highway bypass .
These works will be in charge of the State Government, through the Secretariat of Infrastructure and Public Works (SIOP), as announced recently after a working meeting, Governor Enrique Alfaro Ramírez and Vallarta Mayor Arturo Dávalos Peña.
In this first stage of intervention of said road, it has an estimated duration of 16 weeks (four months), so that during these works cuts to vehicular traffic will be made, from the aforementioned crossing, hence it is recommended to motorists and drivers take their precautions.
The rehabilitation of this road section of around 1.6 kilometers in length, will be in hydraulic concrete, replacing the cobblestone, includes median, lanes, segregated bike lane and sidewalks. Although in this first stage the work is planned until the junction with the highway bypass, the remodeling is planned up to the Los Camarones stream bridge. The Municipal Government headed by Arturo Dávalos Peña, recognizes the commitment and support of Governor Enrique Alfaro Ramírez, with these actions that allow improving the city's road infrastructure and the image of this tourist destination.