Gay Circuit Parties Circuit Festival Presents 11th Anniversary in Barcelona And Two New Editions In The United States And Thailand
One of the world's biggest gay festivals will return to Barcelona from August 9th to 19th.
For the first time, two editions of the event will be held outside of Europe: one in Pattaya (Thailand) from June 15th to 17th, and another in Miami (the United States), from November 22nd to 26th.
The Festival's international party tour will visit more than 30 cities in 2018.
Barcelona, ​​May 24th, 2018.- Circuit Festival will celebrate its eleventh edition in Barcelona and organize two new festivals in Thailand and the United States
Circuit Festival is one of the biggest, most popular gay festivals in the world. The event brings together outstanding DJs, parties and artists from the LGTBI scene, and also offers leisure and cultural activities.
Since its creation in Barcelona 11 years ago, Circuit Festival has become a powerful draw for thousands of gays and lesbians, who turn the host cities into international meeting points for the community.
NEW HOST CITIES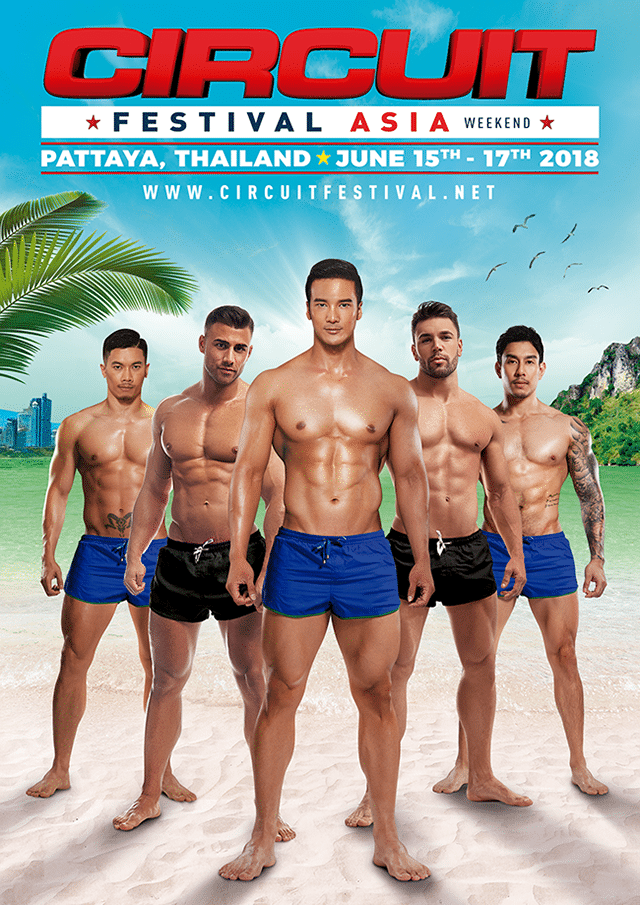 Now that it has reached Asia and North America, Circuit Festival will be hosted by four cities: Barcelona, ​​Pattaya, Miami and Maspalomas, where it has been held for the last three years.
Despite the international expansion of the festival, Barcelona is still expected to be the main host city, with the largest and most crowded edition of all.
The event will also pass through 30 other cities on its international party world tour.
PROGRAM AND TICKETS
Full program and advance tickets for Circuit Festival Barcelona and Circuit Festival Asia are now available on the website www.circuitfestival.net. Information about Circuit Festival Miami will soon be released on the same site.