Come and Celebrate Vallarta Gay Pride in Style with a Beachfront Villa Rental in Puerto Vallarta
Suppose you are looking for a fun, exciting way to celebrate LGBTQ+ Pride. In that case, there is no better place than Puerto Vallarta, Mexico. Known for its stunning beaches, vibrant nightlife, and welcoming community, Puerto Vallarta has become one of the top gay-friendly destinations in the world. And what better way to enjoy this beautiful city during Vallarta Gay Pride than by renting a luxurious beachfront villa?
Vallarta Pride is the coordinating organization for the region. It is responsible for everything related to the efforts related to the LGBTQ+ community in Puerto Vallarta. With their efforts, Puerto Vallarta has become an inclusive and gay-friendly destination that welcomes visitors worldwide. Vallarta Pride has something for everyone, from cultural and artistic events to film festivals, sports, and fashion shows.
This year's Vallarta Gay Pride celebration will be from May 20 to May 28, 2023, and promises to be an unforgettable event. The preliminary schedule of events the Pride Committee releases includes exciting activities such as boat cruises, sunset cocktail parties, and beach parties. The highlight of the event is the impressive Pride parade that runs through the city's main streets, showcasing the creativity of different companies and individuals who decorate their vehicles and dress in the colors of the rainbow.
To make the most of Vallarta Gay Pride renting a beachfront villa in Puerto Vallarta is the way to go. You can stay in a luxurious villa that offers breathtaking ocean views and is just a stone's throw away from the festivities. Beachfront villas in Puerto Vallarta offer unmatched privacy and seclusion, making them the perfect place to unwind after a day of excitement.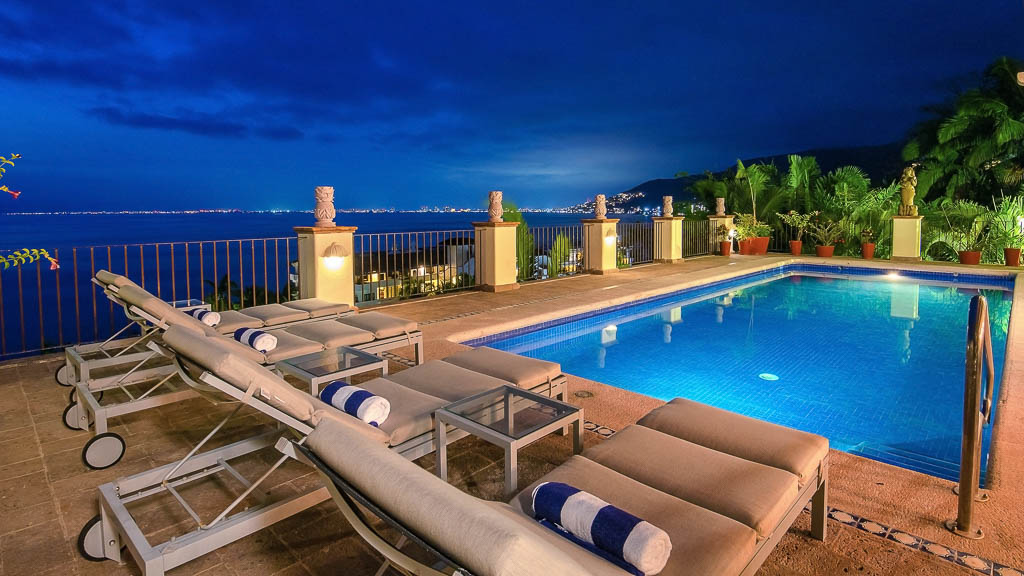 When you rent a beachfront villa in Puerto Vallarta, you can expect top-notch amenities and services that cater to your every need. You can access private chefs, housekeeping, and concierge services to ensure a hassle-free and comfortable stay. You can also enjoy modern amenities like private pools, hot tubs, and outdoor grilling areas that are perfect for entertaining guests.
In conclusion, if you want to experience the ultimate luxury vacation during Vallarta Gay Pride in Puerto Vallarta, consider renting a beachfront villa with Villa Experience. As the top villa rental agency in the area, Villa Experience offers a wide variety of villa rentals close to the action, beachfront, and even on the hills of Conchas Chinas. With top-notch amenities and services, you can have a comfortable and hassle-free stay, fully immersing yourself in the excitement and celebrations of Vallarta Gay Pride. Contact Villa Experience today to find the perfect beachfront villa rental for your Puerto Vallarta getaway.