Mariana, a short film by Pedro Ojeda Davila
Mariana is a transgender woman who has to resort to prostitution to afford her sex-reassignment surgery. Her brother ("Big Hands"), is an alcoholic who pimps her and keeps most of the money. When "Big Hands" cannot pay a debt to "Sick", a violent individual, Mariana gets caught in the middle.
Título: Mariana
Año: 2017
Formato de Captura: Digital
Formato de Terminación: DCP, FullHD
Género: Drama, LGBT
Duración: 11 min. 49 seg.
País: México
Escrita y dirigida por Jorge Ojeda Dávila
Producida por Roberto Wohlmuth
MARIANA – Óscar Olivares
EL MANOTAS – Roberto Wohlmuth
EL SICK – Carlos Ramírez Ruelas
CARLOS – Rodrigo Cuevas
JENNY – Alberto Garmassi
DR. JORGE – Jorge Ojeda Dávila
VECINA – Areti Lara Maciel
LAS CHICAS – Yalimar González
Dana Karvelas
Yessica Roso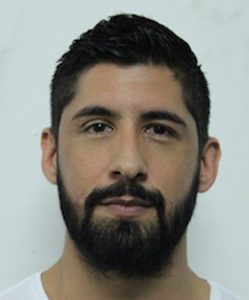 Jorge Ojeda (Morelia, Mexico, 1979) studied at the London Film School in the UK. He has been selected for the Morelia International Film Festival, Oaxaca International Film Festival, and won the Special Jury Mention at Feratum Film Fest for his short film "The Burning", as well as being a Semifinalist on Fine Cut Film Festival.