Here is a list of Some Puerto Vallarta Restaurants Reopening from Corona Virus for dine in seating available. This information is always subject to change. Reservations and face masks may be required at some locations. Please check with the restaurant for any last minute updates or changes. On May 25, 2020 Puerto Vallarta Mayor Arturo Davalos announed that portions of the PV Malecon from Octubre 31 street to El Faro The Lighthouse would be open from 8am to 10 pm..for clients of pharmacies, restaurants, and banks only in this area. This would include disinfection and security protocols.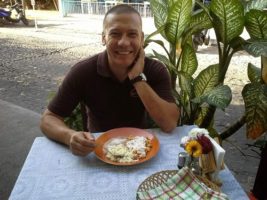 El Mole De Jovita. We lost the owner of El Mole De Jovita August 2020. However, Gary Beck of Beck's Best Restaurant Guide reports the restaurant will remain open, with limited hours for now and wished everyone to know they are following strict safety precautions. Roberto, Sergio's partner will continue to offer their famous dishes and has ideas for new directions for El Mole De Jovita.
Daiquiri Dicks reopens October 14, 2020.
https://www.facebook.com/DaiquiriDicks/posts/10158513804832999
Trattoria Di Nuovo reopening Sept 15, 2020

Nacho Daddy Reopening Sept 3, 2020
Frankies Spaghetti House Reopens Sept 7, 2020
Poblanos Cocina Mexicana reopens June 24, 2020 4pm-1opm.
Bravos PV reopenes June 18, 2020 for pick up and delivery for the time being. Starting at 5pm until 9pm.
El Mole Jovita reopens

Siam Cocina Thai reopening June 10, 2020 for take-out and delivery only.
Cafe De Olla Basilio Badillo reopens June 10, 2020
Serranos Meat House reopening June 15 2020

La Posta Restaurants reopens June 4 2020
At Mantamar Beach Club and Sushi they have installed a new palapa roof. Almar Group is following all the guidelines regarding the pool, beach, social distancing, and occupancy requirements. Of course the beach of closed until further official announcements and you will need to order food to use Mantamar. Once allowed to open, all Beach chairs, cabanas and menus will be disinfected before every use. They will also take your temperature upon your arrival to the beach club.
The Top Sky Bar will also reopen June 1st and will require the purchase of food to consume alcohol. The restaurant-bar will operate at 50% capacity, for now they will not use table cloths and napkins, and no food or beverage service at the bar until further notice.
Trio Restaurant reopening May 28, 2020
Di Vino Dante 269 Basilio Badillo Upstairs open 10am-9pm for dine-in and to go orders with new brunch items.
Hotel Mercurio Restaurant/Bar Service reopens May 26, 2020 2 – 10 PM. Take-out too! No swimming just yet, and you must order from our food menu in order to enjoy a cocktail.
Restaurant Dianita Comida Corrida Francisco Madero #243 open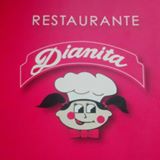 Don Chava Taqueria next to Tre Paitti reopens May 27 2020

Blue Shrimp Romantic Zone Open
Sonora Grill Prime Puerto Vallarta reopens May 20 2020 1 to 10 pm
Blue Chairs Beach Club Open 5/22/20
Archies Wok reopening June 15 2020
Qulture reopening May 19 2020 2 pm to 10 pm Tuesday through Sunday (our new hours)!
El Dorado reopens 5/14/20
Joe Jack's Fish Shack opens May 15 2020. Downstairs open only with face masks required.
Si Senor Beach reopens May 7 2020

Los Muertos Brewery opens 5/7/20 at temporary location Madero 333 due to remodeling 322 2220308 or take out/delivery call 322 274 8986
Natureza Restaurant Calle Francia 137 Fluvial open

La Palapa Re-opening for dine in service, delivery and take out 5/4/20 daily from 11am to 10pm
Swedes Bar and Bistro Restaurant 5/3/20 dine in available with daily specials providing safe distancing between tables and all wait staff wearing mask.
Dees Coffee 5/3/20 inside tables available now and a few tables outside are also available. 7 am to 1 pm daily.
Derby City Burgers Reopening May 5, 2020 for Carry out, delivery and limited dine in seating.
El Barracuda open
Restaurant Gabys Open Take out and inside dining set to reopen May 4 2020
Margarita Grill open 5/3/20
Barcelona Tapas 4/27/20 Inside Dining available with limited seating and reservations
Daiquiri Dicks is open Wednesday through Monday, 10am to 9pm * We are following all government protocols

Barre Light 4/20/20
Cafe San Angel Olas Altas Street